Gallery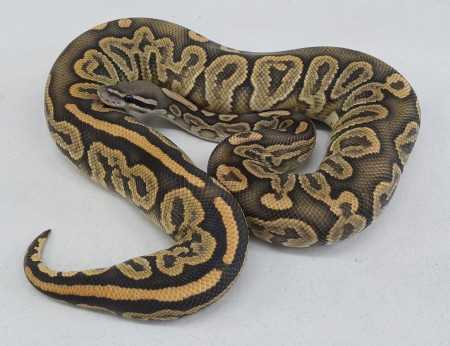 This is one of my favorite ghost combos, a Ghost Black Pastel.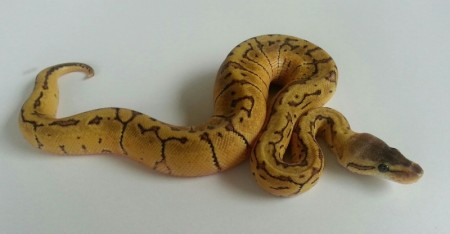 This is a Pastel Pinstripe combination also known as a Lemonblast ball python. Other morphs that I'd like to see added to this combo is Fire and Vanilla. Wonder how long that project's going to take.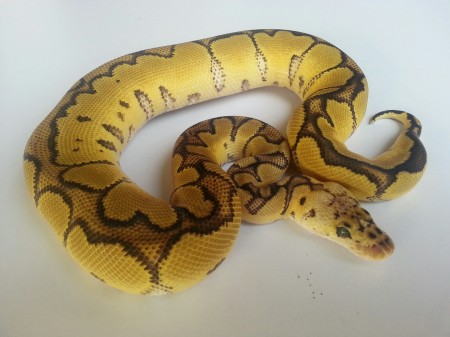 Here is a nicely patterned Pastel Clown. Its colour has also brightened up with the past 2 sheds!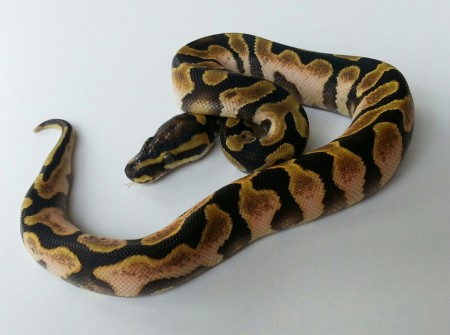 Here is a 2014 Enchi Calico combo that just shed. The whites on the Calico get better with every shed.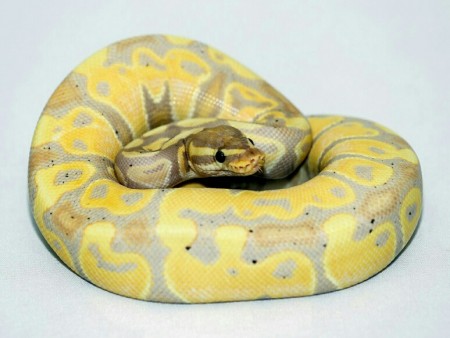 Banana ball python. Spot the black dots on him? They come out as the python matures.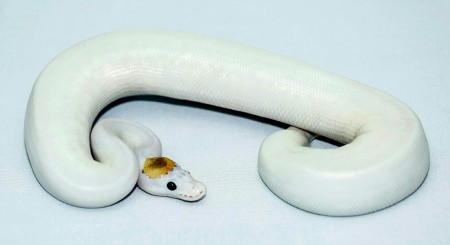 Here is a feisty Yellow Cap Piebald.